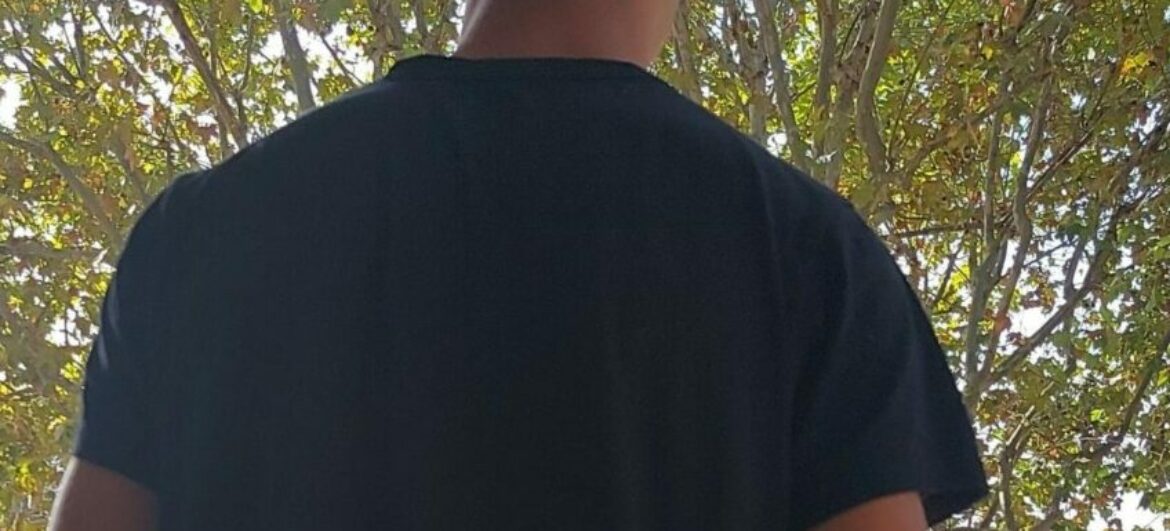 "Receiving help with the regularization process is very important, because on my own I feel completely lost"
J. sees in the change of the immigration regulations a way to obtain the documents, being able to opt for settlement trough training if he enrolls in a medium grade.
 In 2021, a reform of the immigration regulations opened the door for nearly 10,000 young people and minors to regularize their situation in Spain. Although the requirements still excluded thousands of people, this small reform was fought for and celebrated by various social entities that provide support and accompaniment to youth out of guardianship.

This year, a new reform of the Immigration Law regulations intends to facilitate regularization again, with some features. In mid-September, SOS Racismo assessed this reform, remarking that the regulation reforms "serve to develop practical questions for the application of laws", but in no case "can we expect major substantial changes from a reform". The processes that will benefit from the changes are specific to the granting of visas and settlement by social, work and family reasons. Despite everything, civil society and communities of migrants and racialized persons have organized themselves again, to demand the Government a massive regularization of people, through the campaign Regularization NOW! The action aims to collect 500,000 signatures to be able to file a Popular Legislative Initiative (ILP). To date, 450,000 signatures have been gathered. Despite the various governmental, legislative or the people's organization proposals, social entities continue to find dozens of cases with administrative irregularities, institutional racism and bad practices that make regularization of people difficult or impossible.
 According to Punt de Referència, 18% of the youth with whom they work have not yet managed to regularize their situation; there are several reasons, including the fact that some young people have not been under guardianship by the Generalitat of Catalonia.
Work 14 hours a day for €300/month
This is the case of J., a 22-year-old man who arrived in Spain in October 2020 from Oujda, Morocco. Without knowing anyone, he spent eight months in Almería working in the fields and in a restaurant, with very low wages and poor conditions. "I worked 14 hours a day for €300 a month", he recalls, "I then wondered if that was Europe". Finally, he decided to leave Andalusia with the intention of crossing the border into France. Upon arriving in Barcelona, ​​J. slept on the street until he met a Moroccan colleague who explained how Social Services worked. From then on, he was able to start building a network that made him decide to stay in Catalonia. J. arrived in Spain when he was legally an adult, and therefore could not be taken under guardianship. Although it is not a 100% guarantee, being out of the guardianship process excluded him from receiving certain support for regularization, training, or accompaniment. "I had a friend who went to Punt de Referència", that's how I met them, says J. "Now I have a mentor and I like him a lot because he lives here and shows me around and we do many activities together; I really like that Kike accompanies me". Because he was not under guardianship, J. will need to have three years of registration of residency to regularize his administrative situation and be able to apply for settlement. This is why Punt de Referència offers him support in his regularization process, "to receive their help with that is very important to me, because on my own I am very lost" he says.
This young Moroccan sees in the change of regulations a way to obtain the papers; with the support received, he has been able to enroll with his passport and the A levels certificate from his country of origin in a medium degree of care for people in dependency. With the possibility of settlement through training, J. could obtain the papers before completing the three years of registration of residence. "Now we are waiting for the appointment with the lawyer to find out what I must do and what documentation I must submit".
Managing uncertainty due to not having papers
The irregular administrative situation has a very negative effect on people who experience it, says J., who has had a very hard time because of (lacking) papers. In addition, not having documents in order means that you cannot return home to visit the family, "when I'll have papers, it will be the first thing I'll do", nor do you have a minimum income to support yourself.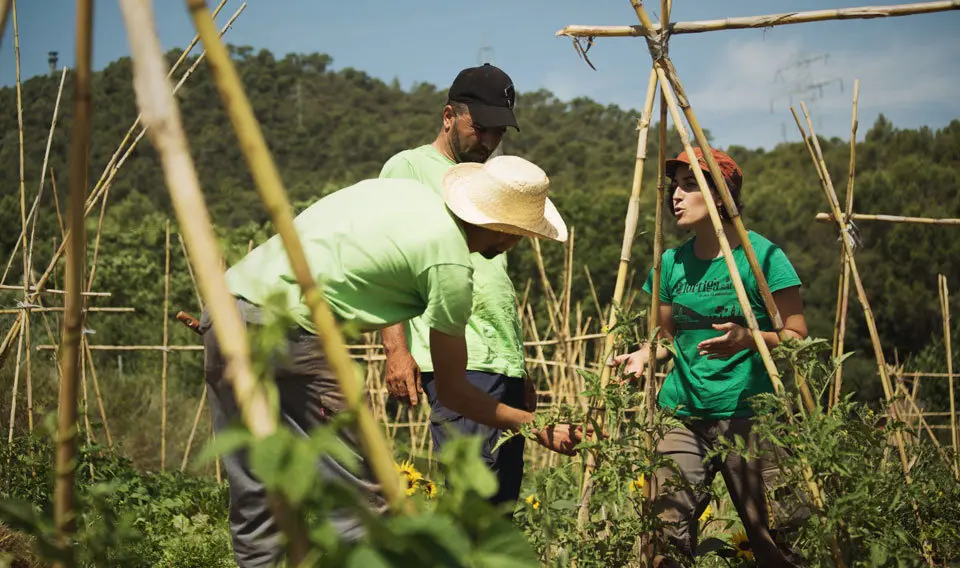 Aixa Dulcey, educator from Punt de Referència who accompanies and knows J., explains what he is like: "I have been accompanying him since April. I remember the first day, when I made an appointment to meet him. He arrived sharp on time and ever so during all these months of accompaniment. He is a responsible, educated, sensitive and very grateful young man. He receives training in 'L'Ortiga' agricultural project, and, during the harvest months, he came to Punt de Referència with vegetables from the garden to share with us; I thought it was a very endearing gesture that defines him. He is emotionally reserved, always remains optimistic, and with a smile he tells some of the phrases that Kike, his mentor, tells him when they meet and from which he always learns something". However, the other side of the coin that I would like to point out -says Aixa- is the deep emotional impact that this situation causes him: "Finding himself in an irregular administrative situation has caused him a lot of anguish, because he is not sure when he will be able to work and meet his family again. But what I would highlight most about this brave young man is his resilience and his compassionate look, despite having lived through unfair and inhuman situations, which no one should have to suffer". Because, despite everything, J. assures that now he is happy, "when I arrived here, the fact of not knowing anyone affected me a lot, I felt very lonely. Now, not anymore, now I have an environment, I am happy and in high spirits, I meet people and they accompany me".