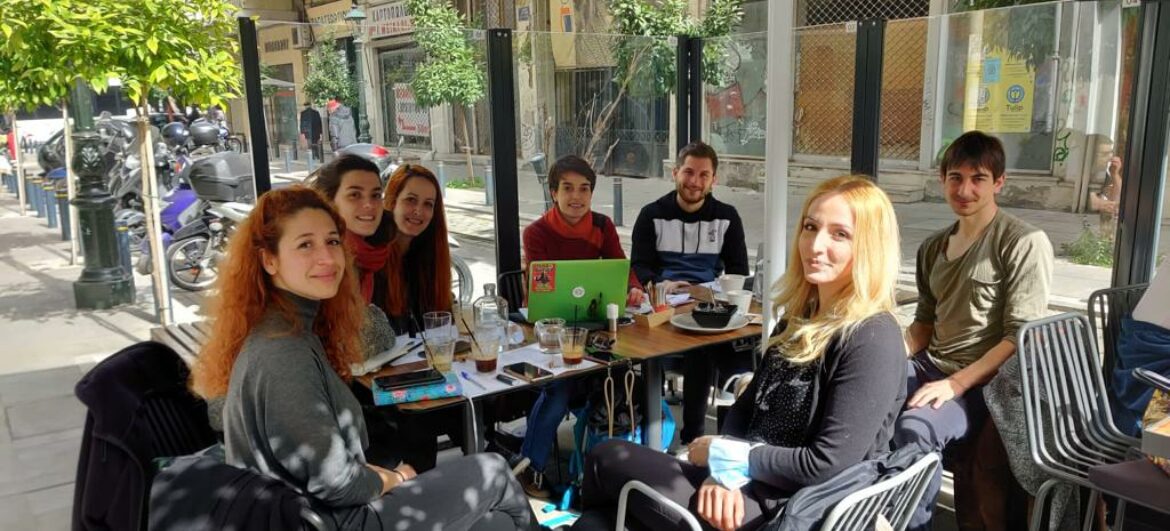 UNDERTAKING A NEW INTERNATIONAL COLLABORATION: THE SHARED ROAD TO ADULTHOOD
Have you been following the international Re-Generations project? If so, you know that the Italian (Defense for Children Italy) and Greek (ARSIS) organizations have already completed several mentoring groups and have finalized more than one cycle of their programs for migrant youth.  This has been accomplished thanks to the training of their teams and the project monitoring we have done from Punt de Referencia. This collective stage has come to an end, as the start-up task has been successfully completed and evaluated, so the official closure of the project will take place in Greece on May 10-13 where the three entities participate.  Punt de Referencia is represented there by both volunteers and mentored youth who have been involved in the project.
Starting shot for the Road to Adulthood project
The good rapport between the organizations participating in Re-Generations and the work we have been able to accomplish together has made us want to continue collaborating in order to innovate for improving our mentoring models, based on the lessons we have been learning. International collaboration allows us to gain more insight into intervention with migrant youth, and for this reason we are embarking on a new joint journey that will last until January 2024: the Road to Adulthood project. The organization, Mentoring Europe, will also join us in this new phase.
In participating in Road to Adulthood, Punt de Referencia will not only act in the role of trainers but we will also assume the challenge of developing a new methodological guide for our project, Atenea: mentoring for educational success, and in-depth knowledge of educational opportunities as related to young people who have migrated to Catalonia.